Discover the Magic of Sports Massage in Chicago
Our Sports Massage Chicago Services benefit everyone, whether you are a professional athlete, a high school or college sports team member, or a fitness enthusiast who prefers to work out alone. At Avicenna Health, Sports Massage handles all your concerns, from specific sports-related ailments to general body wear and tear. 
Sports massage is designed to correct imbalances, problems, and asymmetries caused by rigorous and repetitive physical exercise, injury, and trauma. If you are a marathon runner or enjoy sports, Sports Massage Chicago therapy is not a spa luxury but an essential element of your training program. 
One of the best Sports Massages in Chicago at Avicenna Health helps athletes prevent and recover from injuries. It aids in increasing flexibility, shortening healing time, and reducing muscular pain. Sports massage was first utilized on athletes, which is why it is called that. However, anyone suffering from physical discomfort can now benefit from therapeutic massage.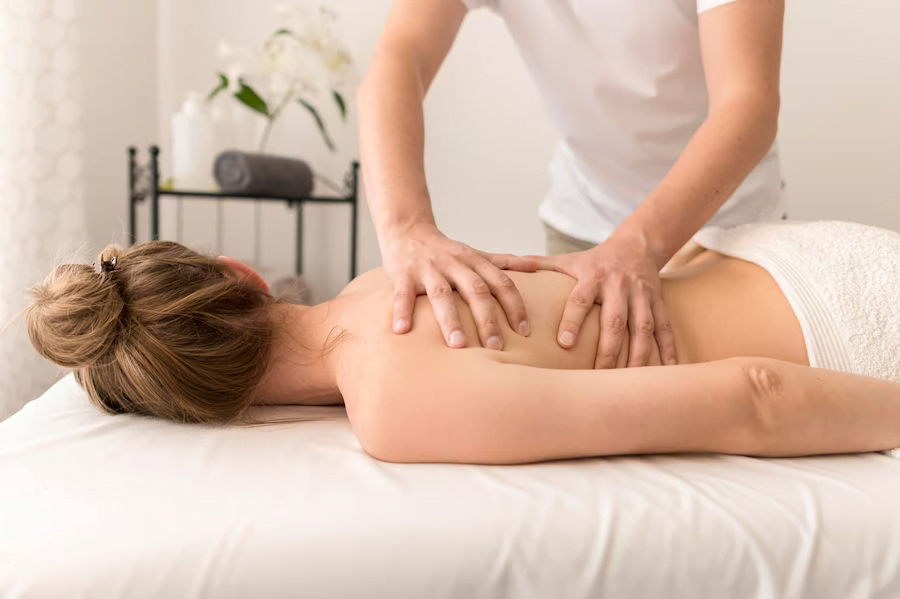 How Sports Massage in works for me?
Sports massage in Chicago or elsewhere may be a vital tool for anyone wishing to maintain their physical and mental well-being, whether they are athletes or want to improve their quality of life. You must speak with a certified and skilled sports Massage Therapist at Avicenna Health to guarantee that you receive the most suitable and successful therapy for your requirements.
What makes you choose Sports Massage in Chicago from Avicenna Health
Customized treatment plan
Each person or athlete has different ailments, injuries, or discomforts. Our expert therapists provide the proper Massage treatment customized as per your needs. Whether you're a professional athlete or seeking relief from sports-related pain, we develop a tailored strategy to suit your objectives and concerns. At Avicenna Health, we believe in providing personalized treatment to our clients, focusing on their specific requirements.
We provide you with the best-suited Sports Massage, but the treatment not only ends here. There are a lot of factors to be considered.  Our comprehensive care approach incorporates a range of supplementary treatments such as physical therapy, chiropractic care, nutritional counselling, and sports massage. We aim to offer our customers a broad portfolio of well-being services for optimum results.
Avicenna Health is pleased to our clients who laud the incredible benefits obtained via sports massage. We are happy to provide excellent injury rehabilitation, fitness, and flexibility treatment. We have a demonstrated track record of achieving outstanding results. Our success stories and client feedback demonstrate our commitment to delivering exceptional outcomes for those needing sports massage services.
Our therapists are well trained and experienced so that they provide our clients with the best-suited Massage treatment after knowing your needs. We ensure our clients achieve the desired relief from discomfort after having our Sports Massage. We take a holistic approach to well-being. Our therapists may advise you on exercises, stretches, and lifestyle changes to supplement the advantages of sports massage and promote long-term wellness.
Our therapeutic facility prioritizes our customers' comfort and safety. We feel that a peaceful and appealing setting enhances the whole therapeutic experience. As a result, we provide interiors meant to reduce tension from the moment you walk in.
Our Chicago facility is equipped with all of the facilities required for a relaxing and quiet massage treatment session. We take our clients' safety seriously and maintain the highest levels of cleanliness and hygiene.
Scheduling as per convenience
You do not have to worry about the timings and availability of our services. We give preferences to our clients' schedules and hence we plan our therapy timings accordingly. 
To suit your hectic schedule, we provide flexible scheduling alternatives. You may arrange appointments online or by phone; our helpful staff will help you find a time that works for you.
Benefits of Sports Massage in Chicago
We offer an environment in which clients may unwind completely. So, whether you're healing from an injury, training for an upcoming event, or trying to get your body in the best shape possible, you could benefit from one of the Sports Massage Services. Sports massage therapy helps you to relax, unwind, and mend your tired body in a stress-free environment. Many people find massage therapy to be both comfortable and relaxing.
Repair the damaged Muscle:
Our Sports massage in Chicago may be highly beneficial in mending injured muscles caused by sports-related injuries, overuse, or other factors. Sports Massage causes the muscles to relax, and the increased blood flow in the area allows the flow of nutrients that help the muscles to heal. Regular Massage sittings can benefit you if you have more significant muscle damage or injury.
Improve Blood Circulation:
Our Sports Massage therapists use specific strokes to awaken the blood vessels and relax the muscles in the injured area. This increases blood flow to the affected region. This increased circulation transports vital nutrients, oxygen, and immune cells to the injured muscle tissues. These nutrients are essential for healing because they supply the energy and resources required for cell repair and development.
Improved athletic performance:
Sports Massage is a great way to strengthen your muscles. It promotes better blood flow, which allows your body to absorb nutrients more effectively and maintain good muscular condition. Athletes often include sports massage in their training program to prepare for competitions. By repairing tissues and preventing injuries, sports massage gives you strong, flexible, and conditioned muscles, leading to excellent athletic performance.
Prevent future injuries:
Sports massage is a specialized form of massage therapy that directly targets the muscles that require extra care and nourishment. This process helps to strengthen the muscles and prepare them for further wear and tear. Sports massage can help prevent injuries by detecting and treating unbalanced forces before they cause an injury. Athletes often prefer sports massage to ensure that they don't face further injuries.
Help the body remove waste:
Rigorous athletic activity may lead to serious muscle damage. When muscles are damaged, metabolic waste products like lactic acid can build up in the affected area. This accumulation may lead to pain and inflammation. By boosting lymphatic circulation, sports massage aids in clearing these waste products. The muscle might repair more effectively as waste items are cleared out, and nutrients are absorbed.
Release tension:
Sports Massage is a fantastic way of releasing tension. The strokes performed by a sports massage therapist are designed to alleviate symptoms of stress, nourish muscles, increase blood flow, and reduce muscle tension. Although sports massage is often associated with athletes, it can also benefit anyone looking to unwind, relax, and reduce stress. It can promote feelings of well-being and relaxation.
Improve flexibility:
A sports massage provides your stressed muscles with the nourishment they need, such as increasing blood flow, releasing tension, and enhanced strength. Thus it gives more flexibility. Sports massage targets the tight or restricted muscles caused by injury, and releases tension in the surrounding connective tissues, enabling the restoration of standard movement patterns. This increased flexibility is essential for healing and avoiding future injuries.
Speedy recovery:
Sports massage in Chicago is an effective way to alleviate muscular discomfort and soreness. It can focus on specific pain regions and promote relaxation, particularly in tight or strained muscles. Sports massage can help reduce recovery time after strenuous physical activities or workouts by enhancing muscle circulation, eliminating metabolic waste products, and reducing muscle tightness, resulting in nourished muscles.
Schedule a Consultation Today
Live your best life! Reach out today to schedule a non-commital, no obligation consultation.
The growing popularity of Chicago Sports Massage
Chicago Sports Massage is a highly sought-after service in the heart of Chicago, Illinois. It has captivated the city's sports and wellness enthusiasts with its exceptional offerings and unwavering dedication to enhancing physical performance and overall well-being. This expert massage therapy clinic has established a devoted following among athletes, fitness enthusiasts, and individuals seeking relief from the stresses of urban life.

Chicago Sports Massage stands out for its commitment to providing top-quality services. Their therapists are highly educated and experienced, and they utilize a blend of deep tissue techniques, myofascial release, and sports-specific modalities to address a wide range of issues, such as muscular stiffness, injury rehabilitation, stress reduction, and relaxation. By tailoring their treatments to each client's needs, they guarantee a personalized approach that ensures optimal results, whether you're a professional athlete looking to enhance your performance or an office worker seeking relief from desk-related anxiety.

Chicago Sports Massage has gained popularity through word-of-mouth referrals as clients have shared their life-changing experiences. The therapy reduces pain, improves flexibility, and shortens recovery times. In addition to the excellent therapeutic outcomes, the clinic's relaxing atmosphere and dedicated personnel have created a rejuvenating refuge for clients.

Chicago Sports Massage is committed to staying at the forefront of the business by implementing novel techniques and staying current with the latest research. This commitment has cemented its status as the Windy City's go-to location for sports massage treatment. As Chicagoans continue to emphasize their health and well-being, it's no wonder Chicago Sports Massage has become a treasured institution where excellence in physical performance and self-care meet.
Sports Massage In Chicago IL for Non-Athletes
To begin with, sports massage is an efficient approach for reducing daily stress and tension. For example, deep tissue and Swedish massage methods can target muscular knots and tension caused by everyday activities, sedentary occupations, or bad posture. This can result in less discomfort, relaxation, and a general well-being.

Sports massage is not just good for players; it also has several benefits for people who are not involved in competitive sports. This specialist type of massage treatment offers a plethora of advantages that may improve the quality of life for anybody, regardless of sports hobbies.

Aside from physical advantages, sports massage may also improve mental wellness. A sports massage treatment can relieve anxiety and encourage better sleep, boosting overall mental well-being.

Furthermore, sports massage can help people recover from injuries or deal with chronic pain concerns. Therapists can use targeted approaches to address specific pain sites and improve speedier recovery.

Sports massage provides a complete approach to physical and mental well-being that extends beyond competitive athletics. Its stress-relieving, flexibility-improving, and pain-relieving properties make it an excellent therapy for anybody trying to enhance their overall health and quality of life, regardless of sports background.
Avicenna Health in Chicago offers unique sports massage services for athletes and non-athletes. Our highly trained therapists use techniques tailored to your needs, providing lasting benefits such as stress relief, pain reduction, and improved flexibility. With a dedication to individualized care and continuous innovation, Avicenna Health ensures that each client receives the best possible treatment. Improve your sports performance or quality of life today by scheduling a session with our experts.
Frequently Asked Questions
Who is eligible for Sports Massage at Avicenna Health?
Sports massage isn't only for athletes. It can help anybody with muscular tightness, tension, or decreased range of motion due to physical activity, occupational strain, or chronic pain issues.
What are the possible advantages of Sports Massage?
Sports massage can help you enhance your range of motion, making activities easier and more efficient. It can help with muscular discomfort injury pain, and speeding up the healing process. Regular sessions can assist in identifying and managing possible problems before they become significant ailments.
What is Sports Massage, and how does it vary from traditional massage?
Sports massage is a type of massage treatment that is aimed to improve sports performance, prevent injuries, and promote speedier recovery. Deep tissue massage, stretching, and myofascial release target particular muscles and regions of stress.
To benefit from Sports Massage, Do I have to be a competitive athlete?
You do not have to be a competitive athlete to benefit from Sports Massage. Sports Massage, while typically linked with sports and athletics, may assist anybody who suffers from muscle tension, stiffness, or decreased mobility.
Does Sports Massage hurt?
Sports Massage comes in various types and only one or two of them can be little painful. Our therapists, on the other hand, are extremely competent and experienced in modulating the pressure to ensure your comfort during the session.
How often should I schedule Sports Massage appointments?
Your specific needs and goals determine the frequency of Sports Massage sessions. Some athletes arrange sessions regularly as part of their training regimen, whilst others schedule sessions as needed for pain treatment or rehabilitation. Your therapist will provide individualized recommendations based on your unique situation.
How long does a normal Sports Massage session at Avicenna Health last?
Our Sports Massage treatments are generally last for an hour. The length will depend on your unique requirements and goals. Your therapist will work with you during your initial appointment to identify the most appropriate session length.
Do I need to do anything before my Sports Massage session?
There is no special preparation necessary, however it is best to stay hydrated and avoid eating a substantial meal just before your session. During your initial session, you should also advise your therapist about any injuries, medical issues, or specific areas of concern.
How often should I schedule Sports Massage appointments?
Your specific needs and goals determine the frequency of Sports Massage sessions. Some athletes arrange sessions regularly as part of their training regimen, while others schedule sessions as needed for pain treatment or rehabilitation. Our therapist will make individualized recommendations depending on your unique situation.
Does insurance cover Sports Massage?
Sports massage insurance coverage varies and frequently depends on your unique insurance plan. We recommend contacting your insurance carrier to learn more about your coverage choices. Avicenna Health can supply you with a total invoice for reimbursement to submit to your insurance carrier.
Can I integrate Sports Massage with other Avicenna Health therapies or treatments?
You may combine Sports Massage with other Avicenna Health treatments such as chiropractic care, physical therapy, or acupuncture. Our healthcare specialists may work together to develop a thorough treatment plan that is personalized to your specific requirements, ensuring you receive the best possible care.
I buy Sports Massage gift vouchers at Avicenna Health?
Yes, Avicenna Health does sell Sports Massage gift vouchers. They make excellent gifts for friends, family members, or coworkers who might benefit from Sports Massage. For additional information on how to purchase gift certificates, please get in touch with our front desk.
What safety precautions does Avicenna Health take to provide a safe and sanitary atmosphere for Sports Massage sessions?
Our primary concerns are your safety and well-being. Following current health requirements, we have developed strong cleanliness and hygiene measures. Our massage rooms are properly cleaned and sanitized between sessions, and our therapists adhere to all necessary safety precautions, such as handwashing and mask use.
How can I determine whether Sports Massage is suitable for me?
We provide a free consultation if you have any questions or reservations about whether Sports Massage is right for you. You can share your objectives and any specific difficulties with one of our therapists during this session, and they will help you establish the ideal treatment plan for you.
What are the advantages of sports massage for non-athletes?
If you have serious discomfort, you will be acutely mindful of how difficult it is to complete even routine duties. Some people even develop a sensation of handicapping themselves over time. You should not be concerned, however. Best sports massage Chicago provides all answers. Sports and massage treatment, designed entirely for the physically active, provides a thorough and regenerative technique that manipulates the ligaments to provide long-lasting relief.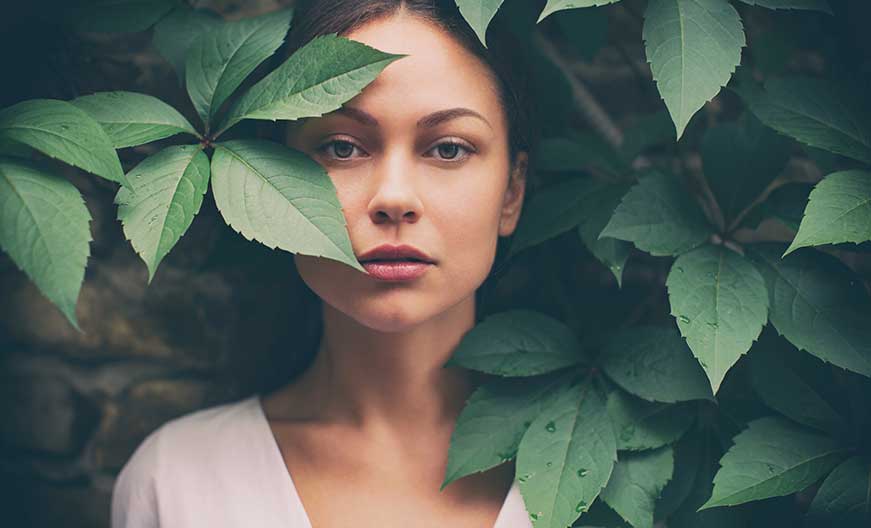 Avicenna Health is one of Chicagoland's most experienced ketamine infusion centers. We offer highly effective and innovative treatments from one of the most highly experienced teams in the city.
Reach out today to schedule a non-commital, no obligation consultation to see how Avicenna Health can help you put pain behind you and live your best life.