Clinical & Sports Massage
Unlocking Your Body's Potential with Clinical Sports Massage
Experience the transformative power of Clinical Sports Massage at Avicenna Health. Our expert therapists combine their healing touch with extensive knowledge of anatomy and physiology to provide a unique massage experience. Whether you're an athlete looking to enhance performance or someone seeking relief from chronic pain, our tailored massages are designed to address your needs.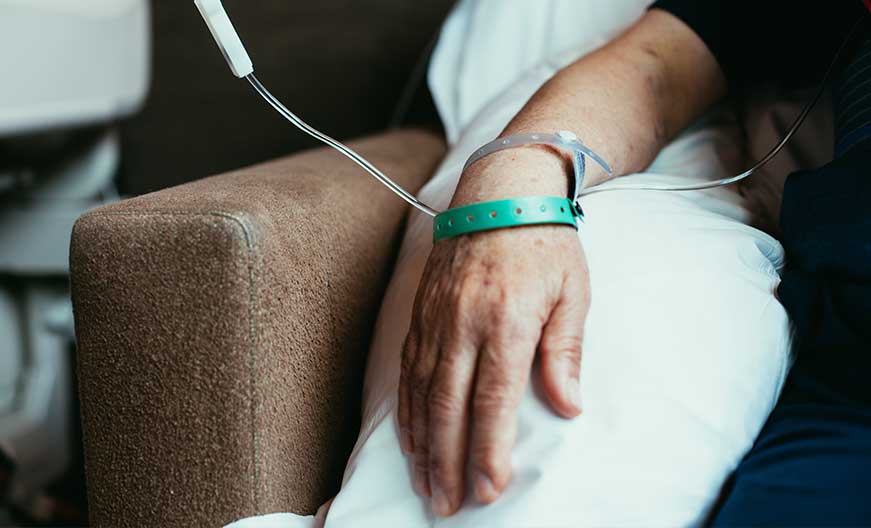 What Is A Clinical, or Sports Massage?
Sports massage is designed to help those who are in athletics or physically active before, during, and after training. It is useful in helping increase flexibility. Also, it is a good preventative measure for injuries and helps with healing after different types of sports-related injuries.
Getting a sports massage is not your typical massage where you go in for a session of relaxation. On the contrary, it can be quite strenuous, but don't be discouraged. Sports massage is specifically designed to help with different types of injuries related to sports or physical exercises. It works by stretching tight muscles, stimulating inactive muscles, and improving the condition of the soft tissue.
The main purpose of sports massage is to reduce the stress and tension that can build up over time in the soft tissues of the body during exercise. Sports massage is traditionally used to help:
Increase endurance during exercises
Improve physical performance
Reduce the chance of getting injured
Reduce recovery time after an injury
Sports massage is often safe after an injury, although there are some injuries for which it is not suitable. If you are using sports massage for any health condition or injury, talk to your doctor first.
Benefits of Physical Therapy
At our sports injury clinic, our experienced therapists use cutting-edge techniques to help you get back in the game faster. These techniques include but are not limited to icing and heating muscles, massaging sore areas, and deep-tissue massage.
Our targeted approach is designed to help you get pain relief quickly by focusing on releasing tense muscles and reducing inflammation.
To increase your range of motion and flexibility, you must regularly do specific stretching and manipulation techniques. You can find a comprehensive list of stretching and manipulation exercises here: If you need some help with your stretching and manipulation exercises, check out this article by our expert:
Our massages will help you experience the calming effect of our hands as we help you unwind and release built-up tension. We'll be sure to give you the massage that's just right for you, whether you want deep tissue or a more relaxed experience.
Athletes can benefit from our sports massage, which aims to optimize muscle function and prevent injuries.
Optimizes Workouts and Recovery
One of the main benefits of sports massage is that it can prevent sore muscles after exercise (known as 'delayed onset muscle soreness'). It may also help someone who exercises have more efficient workouts. It also helps someone to exercise more efficiently and prevent some of the common ailments that go with exercise.
Why Choose Our Sports Massage
Personalized Approach:
Our therapists are trained to understand that every individual is unique and has specific needs. They take the time to assess your condition and create a customized massage plan to provide the greatest possible benefit. Our therapists are committed to providing the best possible care to every client. They're constantly invested in ensuring you get the most out of your sessions and feel relaxed, refreshed, and inspired after every session.
Experienced Therapists:
At Avicenna Health, our highly skilled massage therapists are dedicated to providing exceptional clinical and sports massage services to our patients.
Holistic Healing:
Our massages are more than just physical relief; they promote mental relaxation, helping you achieve overall well-being. Our massages focus on relieving your physical pain and helping you achieve that deep, relaxed state of mind.
State-of-the-Art Facility:
Let our professional and experienced staff pamper you in our serene and welcoming environment, designed to enhance your massage experience. You can unwind after a long day and relax in our clean, professional environment.
Proven Results:
Many of our customers have experienced relief from chronic pain, improved flexibility, and enhanced athletic performance after our massages.
Schedule a Consultation Today
Live your best life! Reach out today to schedule a non-commital, no obligation consultation.
Frequently Asked Questions
How often should I get a Clinical Sports Massage?
The frequency of massages depends on your individual needs. Regular sessions (once or twice a week) might be beneficial for athletes or those with chronic issues. Others may find monthly visits sufficient for maintenance and stress relief.
Is Clinical Sports Massage painful?
While some techniques might cause mild discomfort, our therapists prioritize your comfort level. Communication is critical; they will adjust the pressure to ensure a positive experience.
Can Clinical Sports Massage help with non-sports-related issues?
Absolutely! While designed to address sports-related problems, our Clinical Sports Massage can benefit anyone experiencing muscle tension, postural issues, or stress-related aches.
Sports massage is a type of bodywork. It is specifically designed for athletes. It is used to help in injury prevention. Sports massage's main goal is to improve circulation. It also increases tissue suppleness.
People who get injuries in sports activity can easily relieve pain with the help of sports massage in Chicago. It improves the soft tissue condition, tightens the muscles, and many more.
Why should you go for a sports massage?
Clinical sports massage in Chicago provides many benefits to patients. That's why it is required to go for sports massage. These benefits are;
Recover injury
Our qualified experts provide the greatest technique of sports massage. With the help of that, people's injury recovers. Our experts provide the greatest technique, like deep tissue massage.
Relief pain
Our expert team designed the customized sports massage in Chicago. It will focus on inflammation. The massage overcomes your pain after every session.
Provide a calming effect
It is essential to stay calm in every situation. We understand that moral and provide the best sports massage to our clients. So, our clients overcome their stress and get a calming environment at our clinic.
Optimize muscle function
With the help of our sports massage in Chicago, the patient optimizes muscle function. It will prevent their injuries. And they easily and quickly do their daily activities.
To get the advantages of sports massage, visit Avicenna once time.
Why should you choose Avicenna as your sports massage in Chicago?
There are many reasons to choose Avicenna as your sports massage in Chicago. Here we provide the main reasons for choosing us. So don't go any places to take sports massage. Read the following points and book your consultation right now.
We give a personal approach
Avicenna is the best sports massage clinic in Chicago. It understands every patient's specific requirements. Our professional evaluates patients' health conditions and then gives a personalized massage based on their condition. They give the best possible treatment to our clients.
Our professionals take care of patients' relaxation. And they are always ready to give the best sports massage so that the patient feels relaxed and inspired.
We have experience therapist
All our professionals are experienced and can give the best services to our patients. They provide an effective sports massage in Chicago to improve the health problem.
We provide great healing
Our clinical sports massage in Chicago provides comfort. It also encourages mental calm. It will also help in patients' overall health. Our professionals specially designed a sports massage to help you deeply relax. It will also help in getting rid of the physical pain that our patients experience.
We give clean and fresh environment
Comfort is our top priority when you give sports massage to our patients. Our professional makes a fresh and clean environment. So you feel relaxed and fresh at all times after our sports massage session.
We have proved the result
Many people take a spot of massage therapy in our clinic. They said they get better relief from chronic pain after our sports massage in Chicago. It also improves their daily performance and flexibility.
We provide innovative and greatest sports massage to our patients. So, could you make an appointment with us right now?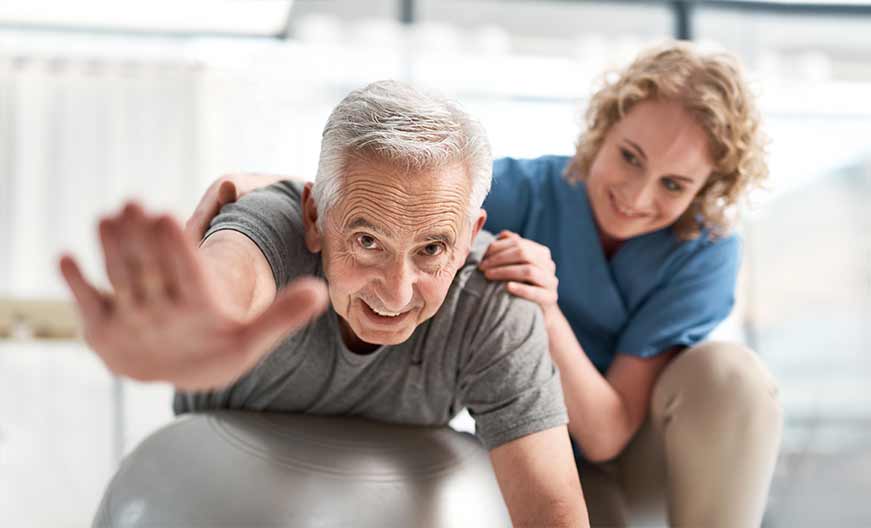 Avicenna Health is one of Chicagoland's most experienced sports massage centers. We offer highly effective and innovative treatments from one of the most highly experienced teams in the city.
Reach out today to schedule a non-commital, no obligation consultation to see how Avicenna Health can help you put pain behind you and live your best life.