IV Therapy in Chicago: Unleashing the Power of Nutrients
Why should you choose Avicenna Clinic for your IV therapy in Chicago?
In Chicago IV therapy has become more popular because of its capacity to give vitamins directly to the cells and promote general health and wellness.
At Avicenna we use IV therapy as a way to improve your health and wellness? It's necessary to select the clinic that best suits your demands.
At Avicenna Health, our IV Therapy goes beyond the ordinary. With our exceptional infusion of vitamins, minerals, and antioxidants directly into your bloodstream, you'll experience a revitalizing and transformative journey towards optimal health. IV Therapy is the quickest way to provide essential nutrients to your body, ensuring maximum absorption and immediate effects. Whether you need a boost of energy, recovery from dehydration, or a radiant glow, our IV Therapy covers you. Trust Avicenna Health to elevate your well-being and unlock the full potential of IV Therapy in Windy city.
Drips & Immune Boosts Menu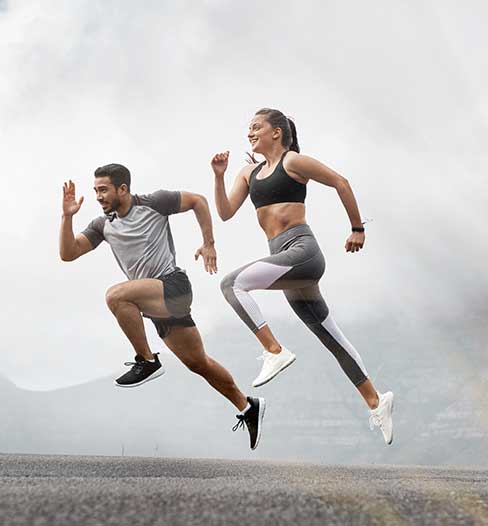 B-Complex • Glutamine • Lysine • Carnitine • Arginine • Citrulline • Ornithine • Magnesium Chloride
Infuse your body with the nutrients it needs to recover after a hard workout, and be ready for the next workout feeling even stronger! Especially valuable for athletes who are training for a race or competition.
Vitamin C • B-Complex • Zinc
Give your immune system a boost with this IV vitamin infusion, rich with the nutrients your immune system is craving.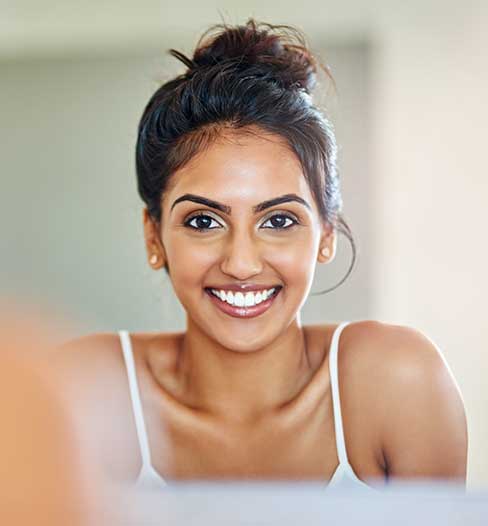 B-Complex • Glutamine • Lysine • Carnitine • Arginine • Citrulline • Ornithine • Magnesium Chloride
Get healthy, glowing skin with this IV vitamin drip. Infuse your body with the nutrients your skin needs to stay hydrated and turn heads!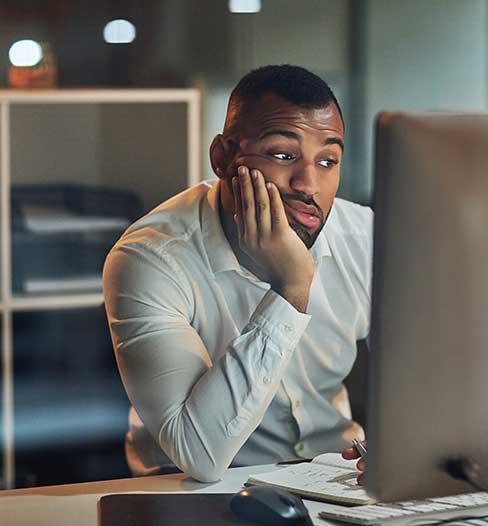 B-Complex • Magnesium • Chloride • Vitamin C • Glutamine • Lysine • Carnitine • Arginine • Citrulline • Ornithine • Taurine
Reinvigorate your body with an IV vitamin infusion packed with the nutrients your body needs to make it through even the longest day!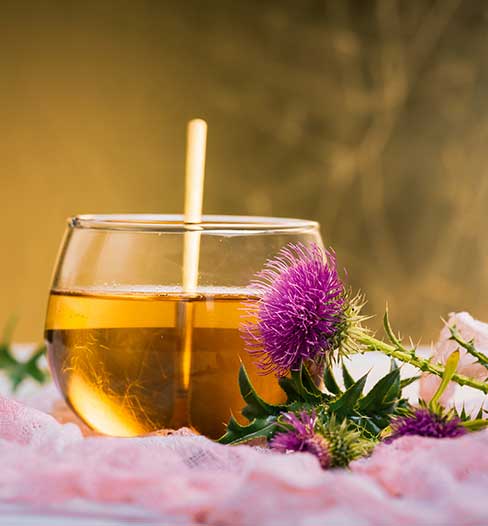 Glutamine • Glycine • Cysteine
Amongst its many other benefits and functions, glutathione is one of the main building blocks to our cells supporting immune function, and aids in breaking down free radicals.
Infusion $60 • Injection $30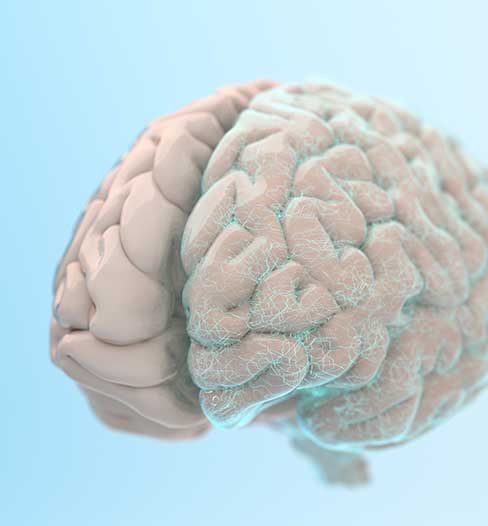 Vitamin B12  supports the normal function of your nerve cells and is needed for red blood cell formation and DNA synthesis and may boost your energy, improve your memory, and help prevent heart disease.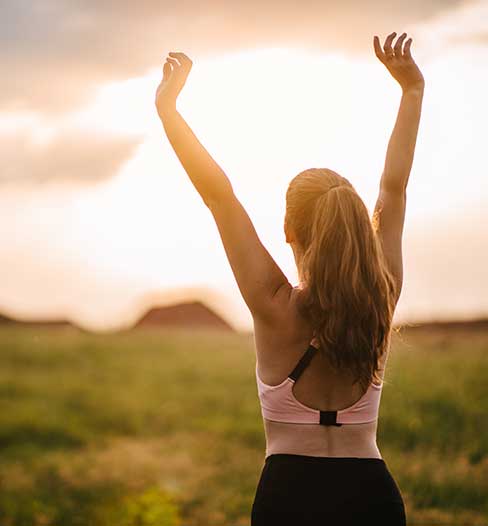 Vitamin D is responsible for bone production and many other cellular functions. It has anti-inflammatory, antioxidant, and neuroprotective properties. Supports immune health, muscle function, and brain cell activity.
In addition to our menu of standard IV hydration options, we are also happy to customize a drip for your unique needs. Request a consultation to discuss your custom IV drip.
Also available for home services (rates may vary).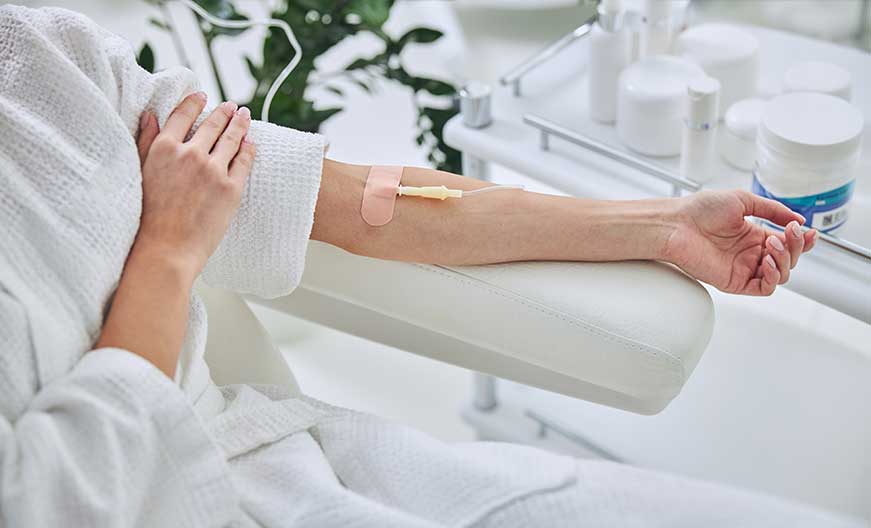 IV therapy stands for  intravenous therapy. IV treatment boosts the immunity system and energy levels. It uses a mixture of vitamin C and magnesium. The mixture is given intravenously in the body. And it will help in the immunity system.
There is numerous advantage of IV therapy. It includes hydration, immunological support, cleansing, and even anti-ageing effects. IV therapy guarantees that vitamins are supplied directly to the areas most need them in humans body. Busy professionals are increasingly turning to it to take advantage of the potential advantages of stronger vitamins.
Why choose Avicenna in Chicago for your IV Therapy?
There are many IV clinics in Chicago, but you will get the best treatment and safe environment in our clinic. Here are some reasons why we are the best in Chicago IV therapy providing services.
We use high-quality components
Only high-quality components give the best result. It is a medical field, so taking care of any patient is important. That's why we only use high-quality vitamins, minerals and antioxidants. And IV Chicago therapy will deliver the best result.
We always look for high-quality components to make the best IV blend. So, you will get the best IV therapy in Chicago with the help of our best IV blend.
We give a comfortable environment
Patients' health is our first priority. We always take care of very little things for our patients. So, we give a comfortable setting to our patients.
At Avicenna Clinic, we have an experienced professional. They all provide safe and effective IV therapy in Chicago. With the help of our experienced professionals, Patients get the maximum benefits of their treatment.
We provide a positive result
With the help of our IV therapy, you will get positive results. It means IV therapy hydrates your skin. It improves energy levels and many more. With the help of our IV therapy in Chicago, you will receive the following improvements.
What will you get from Avicenna Health's IV Therapy?
Hydrate skin:
By using our IV therapy in Chicago, we assure you that your skin will be glowing and healthy. Our mixtures are made to moisturize your skin. And it will give you a relaxing feeling.
Enhance immunity system:
Our IV therapy treatment will improve the immunity system. It can help prevent illness so you can easily maintain your greatest health.
Improve healing process:
Our Chicago IV therapy gives you relaxation if you are looking for relaxation. If you are engaged in strenuous work, IV Therapy will hydrate your body and improve the healing process. Your body can quickly and effectively recover from exercise or disease with the help of IV therapy.
You will get other improvements like a detoxified body and many others. To get the best result from IV therapy, visit the best IV clinic in Chicago, Avicenna.
Schedule a Consultation Today
Live your best life! Reach out today to schedule a non-commital, no obligation consultation.
Frequently Asked Questions
How long do IV vitamins stay in your system?
The duration varies based on individual factors and the specific nutrients received. Generally, IV vitamins remain active in your system for several days to a week, providing sustained benefits.
Can I get IV Therapy at home in Chicago?
Absolutely! Our convenient at-home IV Therapy services allow you to experience the advantages of IV Therapy in the comfort of your own space without having to visit a doctor's office or hospital. Avicenna Health offers a wide range of services, including but not limited to: - Injection Therapy - Infusion Therapy - Epidural Injection Therapy - Needleless Infusion Therapy - Compression Therapy.
Our IV Therapy is safe when administered by our trained healthcare professionals. We follow strict, step-by-step protocols to ensure your well-being is never compromised. We use only the highest-quality ingredients, and our chefs are specially trained to ensure that every dish is delicious.
Why Choose Our IV Therapy in Chicago?
Expert Care: 
At Avicenna Health, we're led by some of the most experienced and credentialed healthcare professionals in the industry who are dedicated to providing IV Therapy that is safe, effective, and tailored to your unique needs.
Premium Ingredients: 
We only source the highest quality vitamins, minerals, and antioxidants to create our IV blends, delivering the best results possible for you. We're constantly looking for new ways to improve our IV blends, and we source only the best quality ingredients to create them. This way, you can ensure you're getting the best possible results.
Customized Solutions: 
Our team will work with you to customize IV Therapy to address your specific health goals and concerns, maximizing the benefits you receive. We will make sure to take into account your goals, health concerns, and preferences to create the best possible IV Therapy experience for you.
Comfortable Setting: 
Let our experienced staff take care of you in our tranquil clinic while you can take a break and relax. Our IV Therapy will make the experience enjoyable and stress-free, and our crew will be on hand to answer any questions you may have.
Quick and Convenient: 
With fast and reliable administration, you can resume your daily activities feeling rejuvenated and recharged.
What will you get from Avicenna Health's IV Therapy?
Boosted Immunity
Our IV Therapy is a cutting-edge supplement that bolsters your immune system and helps you ward off illnesses, staying in the best shape possible. With IV Therapy, you can be sure you're always healthy and ready to go.
Radiant Skin
Experience the warm glow of our customized blends that promote healthy and youthful skin, whether using them in the morning or at night. Our blends are designed to hydrate your skin and help you experience a sense of well-being and comfort.
Enhanced Energy
Say goodbye to the feeling of fatigue and lethargy as our IV Therapy revitalizes your energy levels, keeping you productive and active. IV Therapy is a cutting-edge way to get a quick energy increase without the jitters or side effects.
Hydration and Recovery
Whether you want to get a demanding workout or have some downtime, our IV Therapy will rehydrate your body and speed up recovery. IV Therapy is a fast and compelling way to help your body recover from exercise or illness.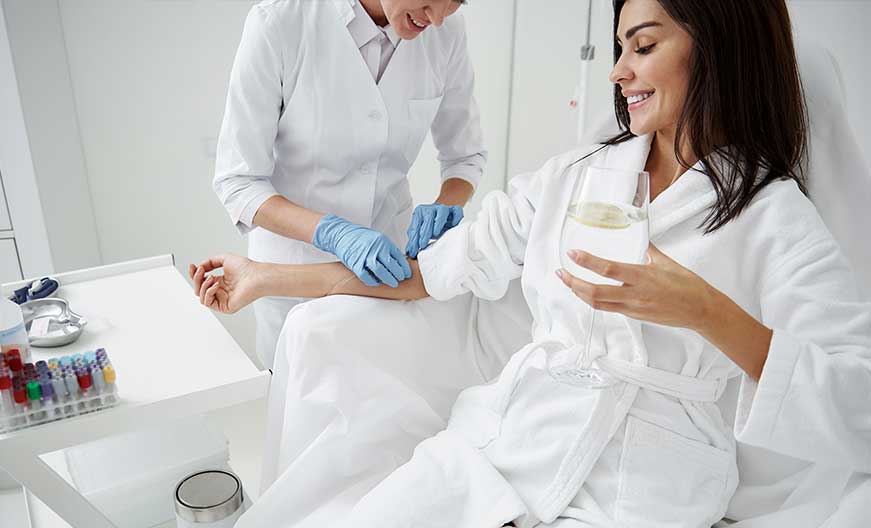 Avicenna Health is one of Chicagoland's most experienced IV therapy centers. We offer highly effective and innovative treatments from one of the most highly experienced teams in the city.
Reach out today to schedule a non-commital, no obligation consultation to see how Avicenna Health can help you put pain behind you and live your best life.