Chicago Physical Therapy Clinic
Holistic physical therapy in Windy City
You must have tried several Physical therapies, but we can assure you that they can not be like ours. Our goal is to help you heal, not to keep you coming back for more. Not only are our physical therapists in Chicago are experts in treating pain, but they are skilled at finding the root cause and helping you understand where your pain is coming from.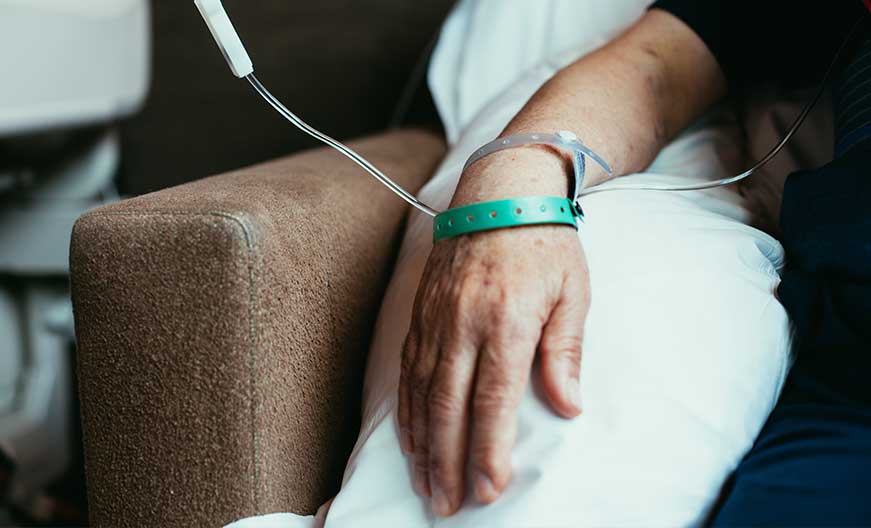 Are you experiencing sudden acute pain or long-term chronic pain? One of the best treatment options to combat pain is physical therapy. Through our one-on-one sessions, our goal is to make you stronger and ultimately leave you feeling better.
Assessment — The first step will be a thorough assessment from one of our therapists. They will ask specific questions and evaluate your body movements, posture, strength, and flexibility, amongst other factors, in order to determine the source of your issue.
Diagnosis — Using info from the assessment and your medical history, your physical therapist will determine issues and form a treatment plan.
Treatment Sessions — Once a diagnosis has been made, the therapist will assure you understand your condition and what is necessary during your sessions, and what changes you may need to make on a daily basis for assured success. Be sure to ask any questions you might have or voice any concerns.
During your sessions a variety of activities or modalities may be used, including but not limited to: heat/ice, electrical stimulation, massage, dry needling, and exercise. 
Benefits of Physical Therapy
In Chicago Physical therapy is one of the best choices you can make for acute or chronic pain. This is because it's not just about treating the pain itself, but finding and fixing the root of the problem.
We work with patients every day that avoid surgery directly due to the physical therapy treatment they've received. Sometimes, surgery is unavoidable is the condition is severe enough, and no amount of physical therapy will make it better. In fact, if you don't see a reliable physical therapist that has the proper foundation of knowledge to diagnose issues, the therapy can make things worse. 
Help with Post-operative Issues
Physical therapy post-op is not only helpful as a rehabilitation tool, but also to prevent further or subsequent injury. 
Sometimes our muscles need a kickstart to get back into gear. As we age, or after injury, our muscles might leave us feeling inadequate or not like our old selves. Through mechanical force and movements, our hope is to regain your strength and mobility.
Stroke can take a toll on a patient's body and wreak havoc on daily life. What used to be simple daily activities, can now be a burden. Simple activities like walking, sitting, and standing might need to be re-learned and that is the goal of physical therapy during stroke recovery.
Prevention of Sports Injuries
During strenuous workouts or sports conditioning, your body is hard at work. The focus of physical therapy for elite athletes and those that workout often is to not only help your body's tissue relax, but to keep your muscles in alignment in order to prevent injury.
If you suffer from weakness in your legs, vertigo, vision problems, or other medical conditions that cause balances issues, we can help. We can improve your symptoms by using certain techniques, movements, and exercise to strengthening certain muscles or retrain your body's habits in order to address your needs.
Managing Age-related Issues
As we age, our bodies naturally degrade. That doesn't mean that you should lose your independence! We can improve your strength, mobility, or help manage illness-related issues that are preventing you from living life. 
Why Choose Our Physical Therapy ?
Expert Guidance:
Our Physical Therapists have extensive training and understanding of human anatomy and movement. They will create an individualized treatment plan so that you can recover swiftly and efficiently.
Cutting-edge Facilities:
Avicenna Health has modern facilities and advanced equipment, enabling our therapists to provide the latest and most effective therapeutic interventions.
Comprehensive Approach:
We take a holistic technique to Physical Therapy, addressing the symptoms and underlying causes to prevent future issues and optimize your overall well-being.
Patient-Centered Care:
Your comfort and progress are our top priorities. We will listen to your concerns, involve you in decision-making, and adjust the treatment plan for the best results.
Proven Results:
Over the years, countless patients have benefited from our Physical Therapy services, and their success stories stand as a testament to the quality of care we provide.
Schedule a Consultation Today
Live your best life! Reach out today to schedule a non-commital, no obligation consultation.
Frequently Asked Questions
How long does a typical Physical Therapy session at Avicenna Health last?
The duration of a session depends on the nature and complexity of your condition.
Most sessions last between 30 to 60 minutes, but our therapists will advise you on
the appropriate duration for your specific treatment.
Is a referral required for Physical Therapy services?
A referral is often unnecessary for Physical Therapy at Avicenna Health.
However, some insurance providers may demand a referral for coverage. It's best to
check with your insurance provider or contact us for more information.
How many sessions will I need to see results?
The number of sessions required varies based on your condition, overall health,
and response to treatment. Our team will continuously assess your progress and
estimate the expected treatment duration.
What is physical therapy?
Physical therapy can better control mobility and lessen pain. The therapy mostly benefits people who have chronic pain. Our qualified professionals assessed the physical function of patients. And then they take appropriate action to improve it.
Why you should go for physical therapy?
Many people take their chronic pain lightly, but sometimes, it will become a major illness. So, it is important to get relief from chronic pain. With the help of physical therapy, people can easily get relief from chronic pain. There are some other reasons to go for physical therapy in Chicago. And that is;
Surgery avoidance
Taking our physical therapy will control your pain and help you recover from an accident. So you don't require surgery.
Stroke recovery
Physical therapy improves the body's weaker parts. Physical therapists in Chicago increase stroke patients' independence without effective physical therapy.
Fall prevention
Physical treatments enhance motor skills. It lowers the risk of falling. Our physical therapist also suggests assistive equipment to their patients. They also offer instructions on how to use them properly.
Many other reasons are why you should go for physical therapy. It includes health condition management, sports injury recovery, and many more.
Why should you choose Avicenna as your physical therapist in Chicago?
There are several physical therapy clinics in Chicago, so finding the best clinic is difficult. We pride ourselves on being the best clinic in Chicago. Here are some reasons why you should choose Avicenna. Please read it and then make your decision to take physical therapy in our clinic.
We have trained physical therapist
Avicenna has the best physical therapist in Chicago. They are very professional and qualified. They are very expert in their work. We understand that each patient has different types of health illness. So, our highly qualified professionals create personalized treatment plans. So, our patients are satisfied with our work.
We give great facilities
We always use advanced and latest technology to improve our patient health. With the help of our advanced equipment, our physical therapist gives an effective treatment. With our great facilities, patients feel confident and relaxed.
We use a holistic approach
We ensure our patient doesn't face any problems in the future after our physical therapy in Chicago. So, our therapist employs a holistic approach to prevent future problems. It also improves the present health condition of our patients.
We give a comfortable environment
Our patient's comfort is our first duty. Avicenna listen to all your demand and needs and provide the best suggestion. We give fair suggestions to our patients to improve their illnesses.
Then, our professionals make a treatment plan based on the client's demands and needs. And we only make a treatment plan to improve our patient's illness.
We have an experience
We have provided physical therapy in Chicago for many years. So we have an experience for some years. We have had noticeable success over the year. And our clients get noticeable changes in their health with the help of physical therapy.
Live your best life with our effective physical therapy. Visit the best physical therapy clinic in Chicago. It means visiting Avicenna. Call us now and book your consultation.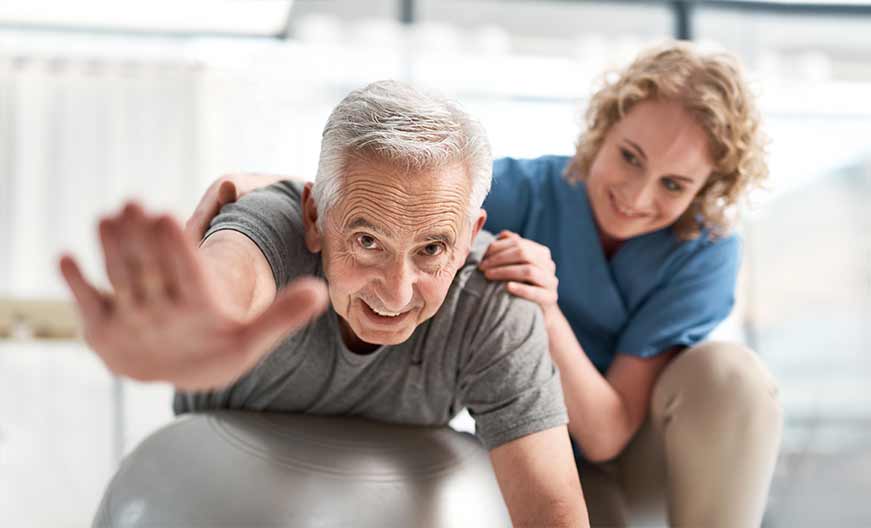 Avicenna Health is one of Chicagoland's most experienced physical therapy centers. We offer highly effective and innovative treatments from one of the most highly experienced teams in the city.
Reach out today to schedule a non-commital, no obligation consultation to see how Avicenna Health can help you put pain behind you and live your best life.